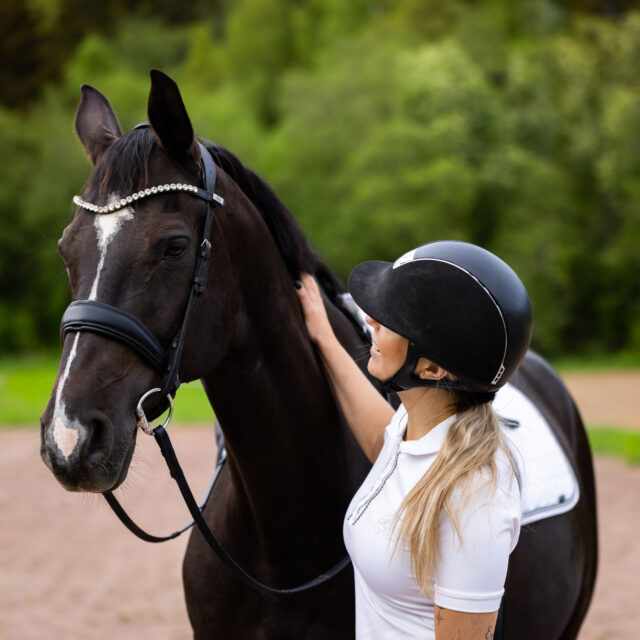 Jennie reduced the craving for sweets with XQS.
It is Monday evening and it is closer to 19 when we meet Jennie in Duvnäs which is located just northwest of Borlänge in Dalarna. She has brought her horse here from her
stable in Falun to ride here as the environment is magical. She sits on the horse with a smile when we arrive and then rides towards us to introduce herself.
Jennie says: I got my eyes open for XQS due to pepper from my colleagues to stop using sugar and I tried an XQS from a friend and have since used it every day.
My absolute favorite flavors are Pipe Candy and Cactus Sour and it is only XQS that I use and I would still say that my craving for sweets has decreased significantly!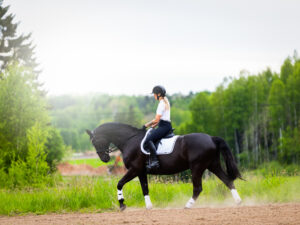 I have not used nicotine before and thus buy Light when Strong gets too strong, have not used snus before so maybe not so good, but sweets are not good either so I am
more than happy anyway!
In my free time I am very active and mostly hang out in the stable, I have my own horse that I train on, hopefully we will get started with competitions soon again as I compete dressage at a medium level. Hangs out with friends and never says no to parties.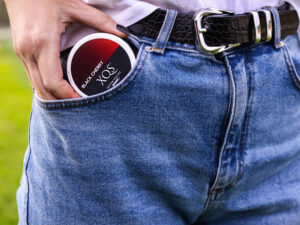 Name: Jennie Emilsson.
Age: 30 years.
Family: Mom, Dad and Little Brother.
Interests: Horses above all, but otherwise hang out with friends and like to drink bubbly.
Favorite taste XQS? Pipe Candy and Cactus Sour.
Insta name? jennieemilsson
Favorite series? Wow, no idea, loved fast cash, but think they's just as fun to check out on a first date.
At the top of your bucket list? Long trip alone!
What is the name of the horse? Hertingen, is called hertis.
Age? 14 year old gelding.
Sex? Guy (stupid question gets stupid answer).
What strength do you use? Light.
What do you work with? Team leader at a customer service company.
What do you miss most now during Pandemic? spend time as usual with loved ones even the nightlife!