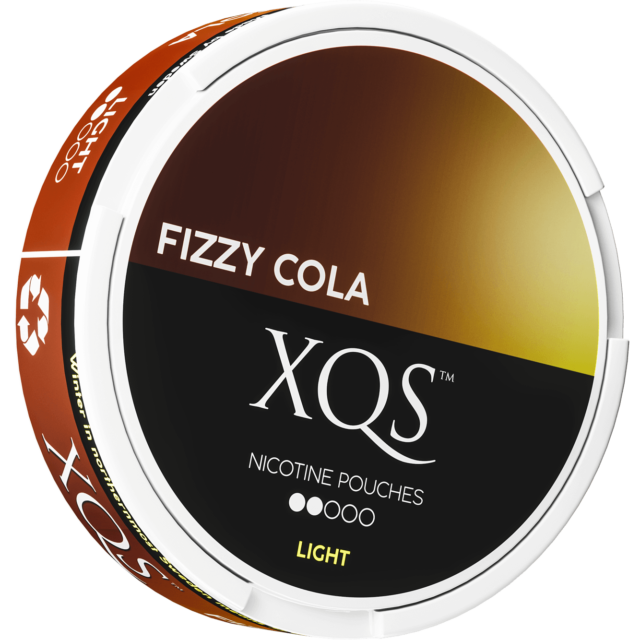 Magical taste of sweet / sour cola with a hint of vanilla.
Calippo, Igloo, cola pacifiers, sour & sweet, anything you like? 
Yes then we have the pouches in two strengths now XQS presents a cola that really has 
everything, the aromas create a wonderful taste. The pouches is also quite 
soft and gives a good nicotine delivery. Fizzy Cola comes in the same stylish 
design and we think it will be a taste that will live a long time. 
We almost promise you will like it.