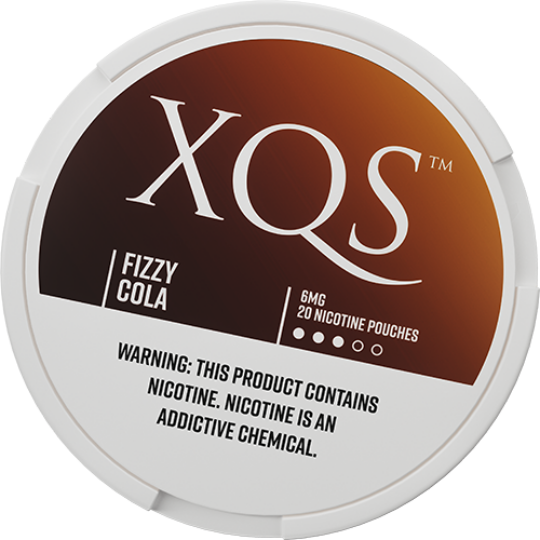 Fizzy Cola 6mg
From 5,39€
XQS Fizzy Cola 6mg has a rich cola flavour. The pouches are slim and provide a discreet and comfortable feeling.
1 can OF FIZZY COLA 6mg CONTAINS:
20 nicotine pouches.
TASTE: Sour cola, Sweet vanilla
NICOTINE CONTENT: 12mg / g (6mg/pouch)
WEIGHT: 10g/can. 0.5g/pouch
The pouches are all-white and do not stain the teeth. The pouches are slim and feel comfortable under the lip. The pouches do not need to be kept refrigerated.
This product contains nicotine which is a highly addictive substance.
Contains: Bulking agent (E460), distilled water, nicotine, flavouring, salt, propylene glycol (E1520), acidity regulator (E500), sweetener (E955).