Our products
Nicotine pouchesThe future tradition from Sweden
Popular right now
Citrus Cooling
A taste of citrus with a cooling effect
Citrus Cooling
A taste of citrus with a cooling effect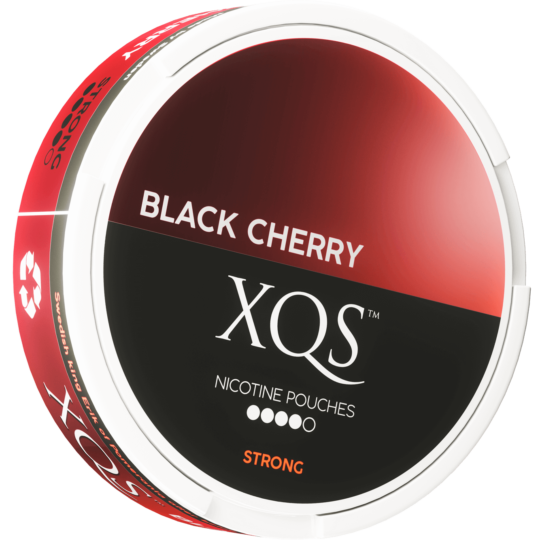 Black Cherry
A rich taste of ripe cherries
Black Cherry
A rich taste of ripe cherries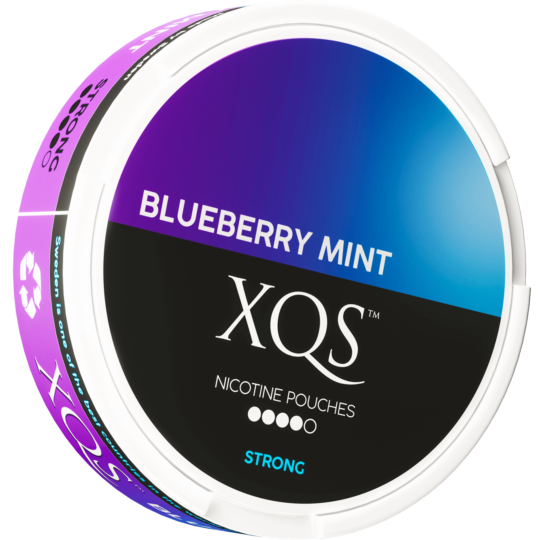 Blueberry Mint
A lovely combination of blueberries and mint
Blueberry Mint
A lovely combination of blueberries and mint
Nicotine products & nicotine-free products from XQS
Welcome to XQS!
XQS is one of the leading brands in the tobacco-free segment. Our products are available in 2 categories: nicotine pouches and nicotine-free pouches where both products are completely free of tobacco. We started with nicotine-free and tobacco-free snus but after 10 years in the business we have decided to broaden our range with another option, namely nicotine pouches. From one success to even greater success, we continue to be strong in the market with our high quality and great flavours. Our main focus is, and always has been, on our flavours which is one of our major strengths and it is precisely this that keeps our customers coming back to us despite many other players in the market.
Why XQS?
As a team, we want to greet you, as a customer, in person with the best product and service offer available to you. We listen to our customers' wishes and feedback and that's probably why we've managed to create such great products, thanks to you!
We are constantly working to ensure that you, our customer, get the best product and the best taste that you can enjoy every day. All our boxes are recyclable for a better future and we are constantly working to be an environmentally-friendly leader. BE SMART AND RECYCLE YOUR BOX! Together we can make a difference!
First time here? Take a look at Nicotine pouches or Nicotine-free to find what's best for you!
All nicotine pouches are available in a range of flavours with 2 different strengths, light and strong. We are constantly working to develop new flavour combinations and provide the market with the best products.
Be a part of XQS, the future of nicotine pouches
XQS Values
1. PASSION

We love what we do and are inspired by our entrepreneurial mindset and our active lifestyle in the heart of Sweden.

2. EXPERIENCE

XQS was one of the first to create a tobacco-free pouch and we launched our first product in 2006. Today, we use that experience to achieve our vision.

3. VISION

Our product is everything, our goal is to create the world's best pouch; Taste what's possible!

4. RESPONSIBILITY

We make Swedish tradition without tobacco, with recycled materials, with the nature of the future in mind.